New range of 100% natural dips, specifically formulated for hot food dipping.
Three flavours that taste incredible and are bringing a ground-breaking new category to retail.
HERBED
Delicious hit of tarragon with hints of lemon and garlic, making a perfect partner for fish, chips and chicken.

CREAMY GARLIC
A delicious creamy garlic dip that works amazing with all hot foods as well as a sauce for onion rings and souvlakis.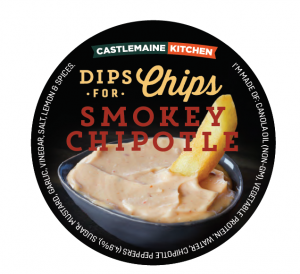 SMOKEY CHIPOTLE
Addictive blend of spicy smokey chipotle peppers, hints of garlic, lemon and Dijon mustard, adding spice to hot chips, beef burgers or whatever else needs it!